Smartphones and cars generally should not mix. All the apps we're about to suggest are great – but only in the right time and place. Please. No really, please, be careful while using these apps. Do not let the importance of your smartphone outweigh that of your life.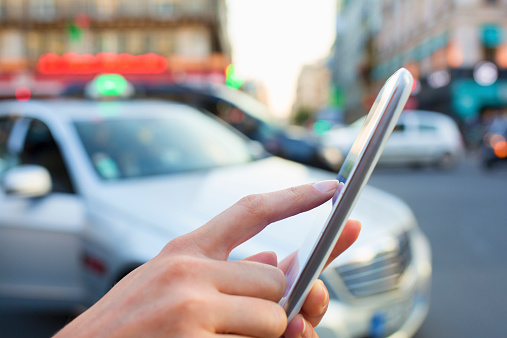 Smartphones are great utilities, and in the app development world people are always looking to make your life just a bit easier. These three apps are all designed to make driving easier, less stressful, and less expensive.
GasBuddy
We're downloading GasBuddy as we type. GasBuddy is a community based application that uses your location to list all the prices of gas stations in your area. You can sign up as a member and report the price of gas for a chance to win a $100 gas-card, but membership is not required to use the app.
Currently, there are 25 gas stations within two miles of us and their prices vary by as much as 25 cents. That's $3 savings on 12 gallons of gas. It's no secret how this app can save you money, and that's why it's the first on our list.
Anyone looking for hybrid or electric vehicle plug-in stations, checkout PlugShare.
Waze
Waze is a traffic and navigation app designed to help users navigate their daily commute. It functions off of user data, pulled straight from others currently using the app, and maps alternative routes to bypass traffic. This is where it differs from other navigation apps – Waze is all about avoiding traffic.
This app will save you money on gas and probably help you avoid a headache. It's a great navigation app that dislikes traffic just as much as we do.
RepairPal
This is the premier app for all car repair needs. It offers one-touch access to roadside assistance, accurate repair estimates, repair locations, and reviews on their service. The app was created to help drivers avoid paying too much for repairs, and it breaks down the price of service in a way that is clear and easy to understand. Just enter in your car's make, year, and model, and find the repair it needs. RepairPal will return a quoted price-range for the repair, and break down the parts/labor costs.
This is a great app for finding trusted service locations, and will undoubtedly save you money when your vehicle needs to be repaired. Find out what your repairs should cost and avoid being the victim of untrustworthy shop owners.
That being said, we urge you to come visit our experts at Audi Raleigh if you need service. We take great care in preserving our reputation as a service center, and it's no surprise that our locations are among the highest ranking in the area. Let us show you what our 5-star ratings are all about.
The 3 Best Free Smartphone Apps for Drivers
was last modified:
July 24th, 2015
by