Slowly but surely, Tesla motoring has made its way onto the roads and into our minds. Tesla's first car, the Model S, has performed well against other electric cars in American markets, even despite their manufacturing hang-ups. 2014 saw the Model S surpassing the Chevy Volt and the Nissan Leaf in total cars sold. Pretty surprising considering the Model S is twice the cost. It seems their venture into the luxury sedan segment has gone well, which explains why the mid-size crossover market will soon have a new competitor: The Model X.
Tesla's Model X will square off with cars like the BMW i3 and the Audi Q5. As of today, it stands alone in the segment as the only fully electric crossover. The Model X features all-wheel-drive, seven seats, and some nifty "Falcon Wing" Doors (which may be too decadent for some tastes).
The doors claim to make it easier to get in and out of the Model X – we think they're just for show, which is acceptable considering they are pretty sweet. The Model X will run between $69,900 and $79,900, nearly double the average selling price of a new car in the US according to Kelly Blue Book.
That's pretty expensive, but if you're feeling left out, don't worry. Tesla's third car might be right up your alley: The Model 3.
The Model 3 is set to be announced in March of 2016. All we currently know is that it's priced around $35,000. We'll keep our eyes on any new announcements and keep you posted as they come.
Tesla has also recently released the "Powerwall." Designed to be mounted on a wall and powered by solar panels, the "Powerwall" can serve as either a backup generator for your home or as its main power supply. You can check it out here.
The success of innovations like "Powerwall", Model X, and the Model 3 will determine whether Tesla is a one trick pony, or a rising corporate monolith. Can Tesla define a new era of energy consumption and collection? Only time will tell, but we're pulling for you Elon.
If you're interested in some alternative fuel sources, make sure to check out the Audi Q5 Hybrid. This Hybrid SUV crossover utilizes a 54 horsepower electric motor, and a turbocharged 2.0L TFSI engine. The Q5 makes 245HP and 354 lb-ft of torque while supplying 30mpg on the highway. It's a great hybrid, and it starts at more than $10,000 less than Tesla's Model X.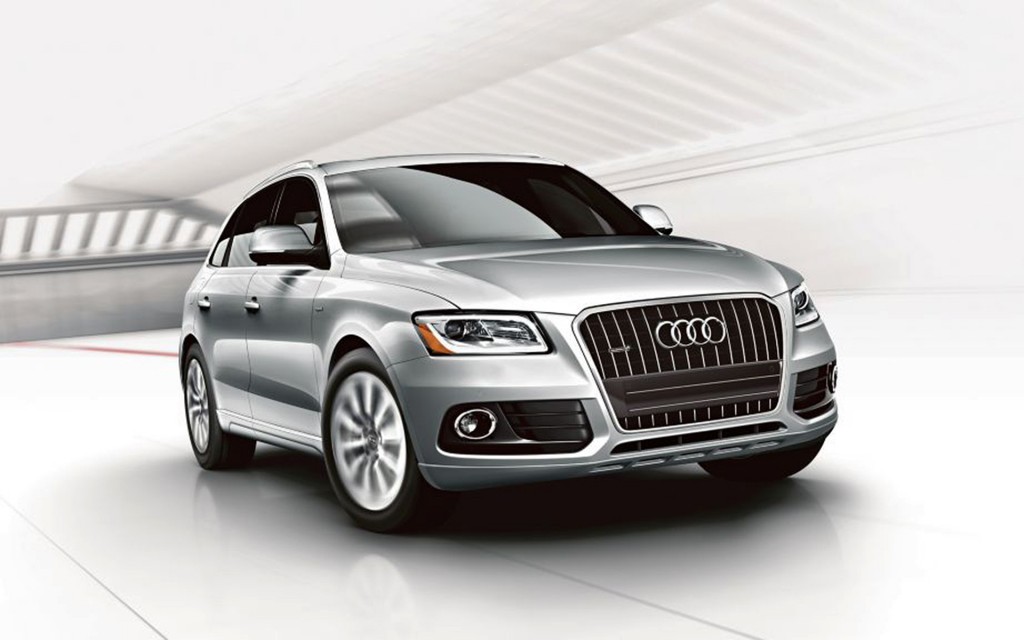 Feel free to stop by Audi Raleigh and check out one of our Q5s. We'd be more than happy to take you for a test drive and show you what a German-built all-wheel-drive SUV can do.
Tesla Motors Releases New Model X, Model 3 Coming Soon
was last modified:
March 16th, 2022
by