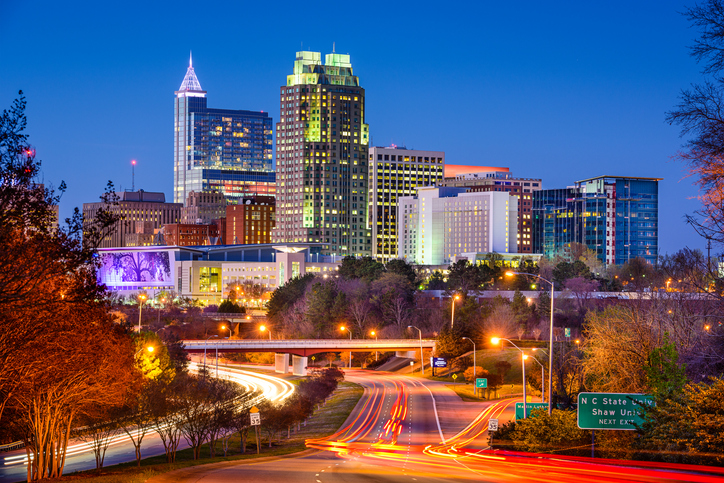 There is so much to do in Raleigh, North Carolina. So many places to go. So many sights to see. There is a variety of things to do for people of all ages. Check out just a few of the many things you may want to try out next time you're looking to plan a night or day out in the city of Raleigh.
Explore downtown Raleigh in a rickshaw. What a cool way to get around and see everything downtown Raleigh has to offer. The Raleigh Rickshaw Company offers tours for big groups or even a tour for two, for people of all ages. So whether you're out for a date night or taking the kids out for a day of fun, this can be a unique and fun way to get around. Even if you were born and raised in Raleigh, if you haven't been on a rickshaw ride it's something to try. Something new and something fun.
Trolley Pub offers adventures on wheels. Celebrating a birthday? Taking a friend out for her Bachelorette party? Planning your next work event? Trolley Pub just might be the right choice. This is definitely something fun to do! Each trolley seats up to 14 people. You can book it completely or buy individual seats.
Plan your next outing at Raleigh Room Escapes for something different, fun and out of the ordinary. At Raleigh Room Escapes you'll work together with your group to escape the rooms. It could be solving riddles, answering clues, puzzles, etc. Each show is 90 minutes long and tickets can be booked online beforehand.
The North Carolina Museum of Art offers an array of experiences available to its visitors. There are lectures, tours, camps for children, live performances, films, and even more. Films are shown throughout the year. In the fall, winter and spring, films are shown inside in the SECU Auditorium. In the summer, films are outdoors for their Summer Movie Series where guests can bring blankets and/or chairs as they sit on the lawn and enjoy the movie.
Raleigh is also filled with park after park. There are so many to choose from, one of them being Pullen Park near N.C. State University and just around the corner from downtown Raleigh. Pullen Park has tons to do for little ones. There is a carousel, kiddie boats, a train, pedal boats and more.
Cool Things to Do in the City of Raleigh
was last modified:
October 11th, 2017
by